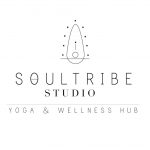 Long Business Description
Soul Tribe Studios are a hub of community and wellness. Whether you're here for yoga, massage, acupuncture, to join our meditations, or simply meet new friends – You've found your tribe.
We have two beautiful locations to choose from: Soul Tribe North, 1/3 North Street Batemans Bay, and Soul Tribe Studio, 57 Beach Road Catalina. We can't wait to see you there. Download the Mind Body App to check the timetable, and always remember to double check the class location before leaving for class.
It is our wish that through heart centred guidance, mindful movement, and a whole lotta love, you can unleash the very best you and live a life of purpose.
We believe in inspiration with imagination, motivation with creativity – a life that is soulful, playful and real.
At the conclusion of each practice we gather for tea. To us, the sense of community is as important for the soul as the practice itself.