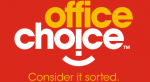 Long Business Description
With 15 years of experience in stationery, computer and office supplies we are proud to offer you prompt, effective and reliable services at competitive prices. If browsing our catalogue as a guest, appreciate only retail pricing can be viewed.
We provide automatic price management on your account at purchase stage to ensure market competitive pricing today and in the future. Don't be surprised if the invoiced price on delivery is lower than expected.
Our Services at a glance…
Full Line colour catalogue with over 4500 lines
Fully Priced internet catalogue and ordering facility with over 4500 lines
Competitive Pricing with special pricing geared to your company's needs
Special items sourced without delay
Experienced staff who respond to your needs
High levels of communication
Order by phone, fax, email or online: Your Choice
Standard daily deliveries
Free Local Delivery with no minimum order value for urgently required items
National accounts welcome
We are a member of BPGI, a global buying group comprising 2400 dealers covering Australia, New Zealand, the U.S.A., Canada & Europe. Put simply we enjoy massive buying power which enables us to source the best quality products at the most competitive prices.