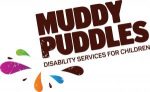 Long Business Description
We believe all children and young people should be given the opportunities to reach their unique potential. We help parents and carers identify the development goals for their child and family, create a development plan (or work with an existing plan) and provide programs and services to help their child achieve their goals.
Our team of professionals are equipped to work with children and young people of all ages and abilities. Whether the child has a diagnosis or not, we can help find the path that suits them. We like to work with the significant people in the child's life – parents, carers, extended family, health and education professionals, other service providers – to maximise learning and development opportunities and to foster an environment where your child is supported and encouraged to participate fully in the community.