Accommodation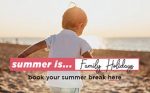 Short Business Description
Barlings Beach Holiday Park in Tomakin, is spectacularly situated on 22 acres of beachside land. We are located between the seaside villages of Batemans Bay and Moruya on the ever-popular NSW South Coast.
Long Business Description
Stay and play at our beachside haven
Our park facilities include a resort-style swimming pool, an onsite café, a kid's playground, multiple BBQ and picnic areas, a camp kitchen, laundry facilities, a games arcade and Barlings Guest Lounge perfect for group activities with indoor dining and large screen TV.
Barlings Beach Holiday Park offers a range of accommodation options from luxury 2-bedroom, 2-bathroom villas and modern family sized beach homes to upgraded cabins priced for a value-packed getaway. Campers and tourist vans can choose to set up on our powered and unpowered sites. And if you want to stay longer you can lease an annual site and enjoy the beauty of Barlings Beach and all of our facilities for up to 6 months a year.
We are a Dog Friendly Holiday Park 12 months of the year, dogs are welcome to stay on our Caravan Sites, Beach Comber Cabins and Tomakin House. For details on traveling with your dog, please visit our travelling with dogs page.
Our holiday park surrounds a nature lover's paradise: clean and sandy unspoilt Barlings Beach, as well as rockpools and river banks providing ideal picnic, swimming and surfing spots. The famous Broulee surf beach is just around the corner from our park. The local waterways are clean, clear and safe, which makes it an ideal environment for fishing and kayaking, which are favorite activities in our area.
When it comes to beachside location, it doesn't get much better than Barlings Beach Holiday Park! There are no busy roads to cross to get to the beach. Step outside your holiday home, cabin, tent or motorhome door and casually stroll across the dunes to the coastal front.
Not only are we right on the beachfront, but Batemans Bay and Moruya are less than a 15-minute drive from the park, and Tomakin IGA is only a minute away. The historic town of Mogo, including the impressive Mogo Zoo, is just a five-minute drive. Barlings Beach Holiday Park is also close to licensed clubs, cafes, specialty and artisan boutiques and galleries, a lawn bowls club, a golf course, boat ramp and tennis courts.
Barlings Beach Holiday Park (Aspen Group)
Business Address
1939 George Bass Drive
Tomakin, NSW
2537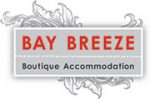 Long Business Description
8 Room boutique accommodation offering something a little different than standard accommodation, situated on the Clyde River.
Relax, Rejuvenate and Enliven your Senses…. unwind in the elegant simplicity of chic decor, casual luxury, and the wonderful scenery of exclusive Bay Breeze's private front row waterfront location.
Right on the promenade, quiet and comfortably away from traffic, above the passing parade, the retreat's location is as good as it gets. Views are so immediate and spectacular that you're immersed in nature and the beauty of changing tides and glorious sunsets. It's just a stroll to everything in the Bay, which has many attractions – shopping, cinema, great restaurants, and amazing beaches….
Book early – it's the only accommodation of this standard in the area. Indulge with a fabulous off-peak luxury package often with restaurant vouchers, massages, champagne and other treats.
Make it unforgettable – escape to romance, serenity and stimulation! Bay Breeze Boutique Accommodation.
Business Address
21 Beach Road, Batemans Bay, NSW
2536