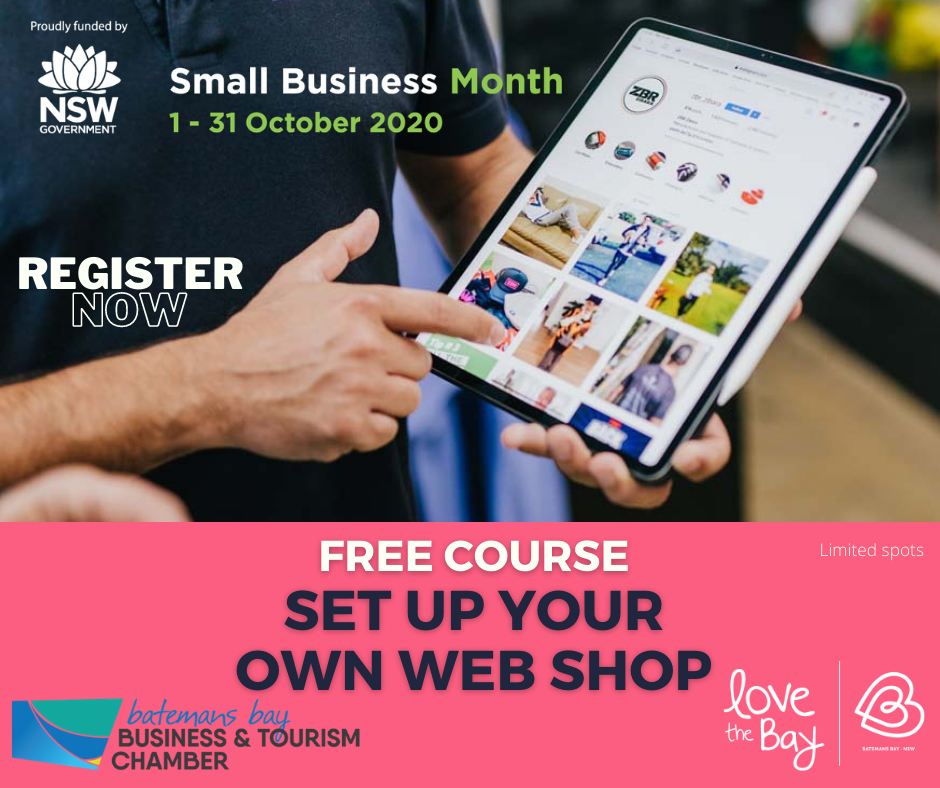 Set Up a Web Shop DIY Course – FREE
Every business is different, but one thing we all have in common is the challenge of adapting to the current situation. There has never been a more important time for small business owners to grow their digital skills and have a digital presence. For your shopfront business this could mean starting to diversify and look at other (additional) options to sell your products.
Are you that retailer who wants to get their products online but doesn't know where to start?
Over two or three sessions* trainer Cameron Thompson will share tips on how to build your own web shop, how to put your products online and how to be found. In this practical face-to-face course, you will work through the creative E-commerce process from start to finish. Upon completion you know how to create their own online store ready to sell and ship your products to the world (if required)..
Topics covered include:
Research
Marketing strategies
Basic graphics
eCommerce store setup,
Search Engine Optimisation (SEO)
and more!
Training dates:
Friday 2nd and Friday 9th October 2020 from 9:30am – 2:30pm
OR
Tuesday 13th, Tuesday 20th and 27th October 2020 from 5:30pm – 8:30pm
Have you ever wanted to start your own #online shop?
Are you a retailer who wants to get their products online?
This is your chance… thanks to the support of NSW Treasury (as part of the NSW Small Business Month 2020) this training course is totally free-of-charge for you!
All we ask of you is your commitment!
Note: we have 13 course spots available, allocation will be conducted on the basis of 'first-in-best-dressed'. Preference will be given to current members of the Batemans Bay Business and Tourism Chamber, but other business owners are strongly encouraged to apply as well.
About Cameron Thompson
Cameron is the founder and director of Thompson Marketing (Batemans Bay), a website and marketing consultancy involved in delivering digital media and web projects. Cameron has consulted extensively on online marketing, social media and website development with organisations such as Bain & Company, Aussie Farmers Direct, Chubb Group, The Australian Charities Fund, Chugg Entertainment, Northcott Disability Services, Southern Phone Company and many more. Being a 'local', Cameron knows firsthand what the challenges and opportunities are for the business owners in our regional area.